24-26 June 2015, the three-day 2015 Fourth Shenzhen International Intelligent Transportation Fair in Shenzhen Convention and Exhibition Center successfully curtain call.However, the heat of attention continues unabated after the show. After reading the array of exhibits at the show, people began to focus on the highlights of the show, award-winning products and those companies became the best focus. "Golden Lion Award" is undoubtedly the highest award of this exhibition product, the award-winning products have become the focus of attention of all parties.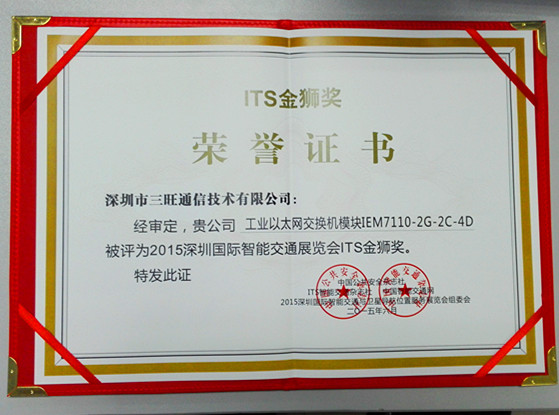 3onedata launched embedded core modules - Industrial Ethernet Switch Module IEM7110-2G-2C-4D with its high integration, feature-rich, simple and convenient product features, technology leadership and innovation in the industry, and good user feedback and broad applicability of the system, ultimately won the "2015 Shenzhen international intelligent transportation Fair ITS Golden Lion Award."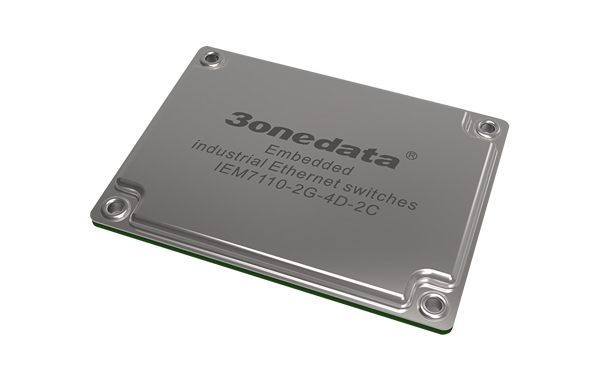 Industrial Ethernet Switch Module IEM7110-2G-4D-2C
IEM7110-2G-4D-2C is a new generation multi-service access network type redundant gigabit ethernet switch module, high integration, feature-rich, simple and convenient.
1. the module supports 8 fast Ethernet ports and 2 gigabit Ethernet ports, interface type can be arbitrary choice, especially suitable for the video transmission stream larger occasions.
2. support rich Layer 2 industrial Ethernet switches protocol, support independent research and development of SW-Ring redundant ring network protocol, recovery time <20ms, guarantee the real-time and stability of the network .
3. Integrated 4 serial ports network server functions, providing 4-way TTL-level serial ports, support RS-232, full signal and RS-422, RS-485 direction control pin.
4. Equipped with two CAN ports network server, providing two TTL-level CAN interface, each CAN supports up to four TCP or UDP sessions.
5. Centralized manage the disperse serial and CAN devices, hosts, and so on through the network, simple and convenient.
The industry's first company launched an industrial Ethernet switch modules with CAN and serial interface can be secondary development, product highly integrated CAN and serial interface based industrial Ethernet transmission technology, make the serial and CAN related equipment access to high-speed Ethernet communication environment to achieve the centralized management of data and equipment.
The opening of embedded ethernet switch module design innovative service model, great to meet the integration needs of industry applications, integate with industrial communication systems fast and seamless. Let the system equipment embedded industrial Ethernet ring net switch function, improve system security and stability, and to improve the competitiveness of the system. Based on the market demand of industrial communication data into full IP business interface more comprehensive ,3onedata first launched the core industrial Ethernet switch modules with CAN, serial to ethernet converter module, that can be secondary development,created a small and large industrial Ethernet development platform model.