Shenzhen, October 22, 2020 - 3onedata, a professional industrial communication equipment & solution provider has introduced its new secure serial device server NP5100 to help enhance network and data security. With thirty-two 3IN1 serial ports, it can get multiple types and a large number of serial devices connected easily.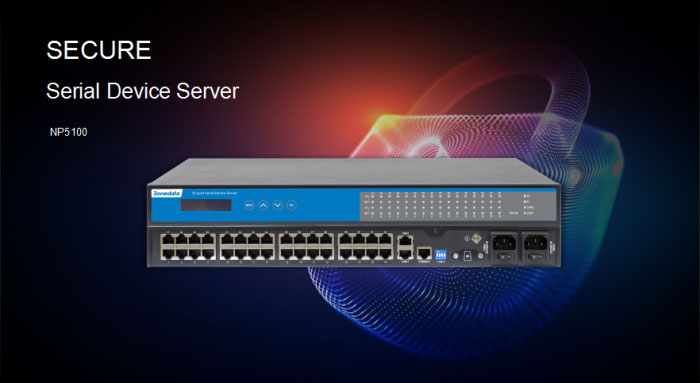 The NP5100 deserves industrial-grade level 4 EMC design, the industrial-approved quality endures harsh environments for any industrial applications, guaranteeing a good performance in industrial fields. It comes with isolated dual redundant power inputs to provide a second power source in case the primary power input fails, assuring maximum network uptime.
Data transmission security is very important when connecting serial devices to a network, the NP5100 serial to ethernet server supports the SSH and HTTPS protocols, which work by encrypting data before sending it over the network, ensuring that serial data is transmitted securely.
Moreover, the OLED display makes the basic information of the device visible, the configuration and operation become simple and easy.
All in all, 3onedata secure serial device server NP5100 can help customers ensure reliable connectivity, strengthen security, and simplify the manageability of networks.