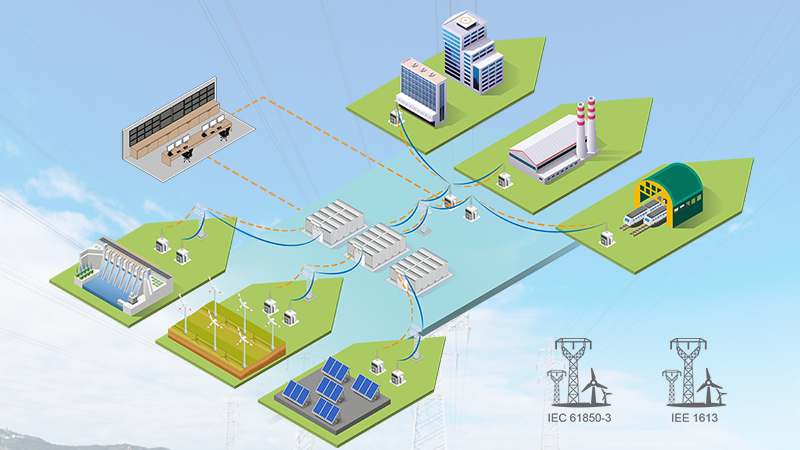 What is a smart grid?
In short, the digital technology that allows for two-way communication between the utility and its customers, and the sensing along the transmission lines is what makes the grid smart. A smart grid will permit more efficient transmission of electricity, lower operating and kilowatt costs, quicker restoration of electricity after outages and reduced energy use during peak-demand hours.
There are some 3onedata solutions that can make grids smater, safer and more efficient!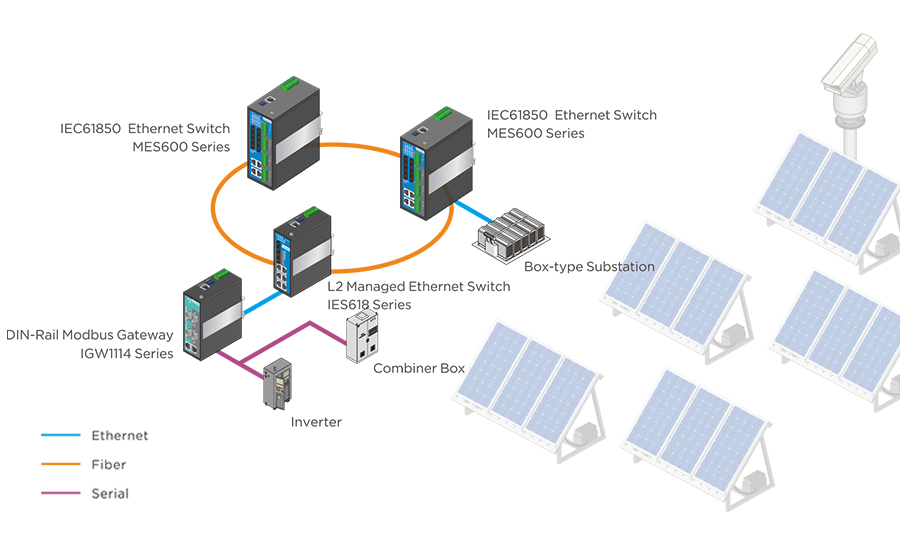 Monitoring and Control System for Solar Power Plants
Provides industry-specific products that comply with IEC61850-3 and IEEE1613 standard to increase the reliability of system operation

Offers rugged products that are ideal for deploying in wide-temperature outdoor environments

Collect and process data from numerous devices located at remote sites to achieve high energy efficiency

To ensure stable operation of power device, 3onedata

'

s SW-Ring is employed as it supports ultrafast fault recovery within 20 ms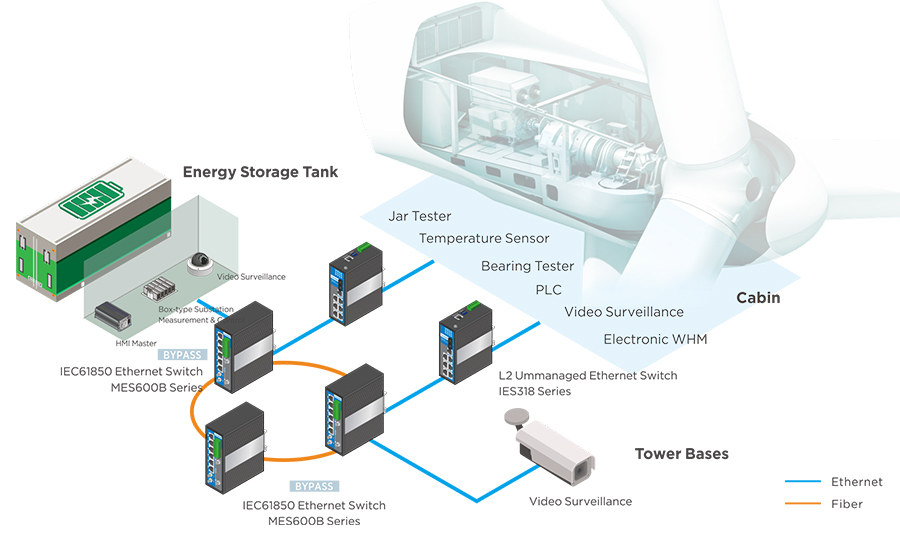 Main Control System & On-line Monitoring System for Wind Turbines
Provides industry-specific products that comply with IEC61850-3 to increase the reliability of system operation

Offers rugged products that are ideal for deploying in wide-temperature, dusty and highly corrosive outdoor environments

3onedata

'

s SW-Ring and optical bypass protection are employed to ensure stable operation of power device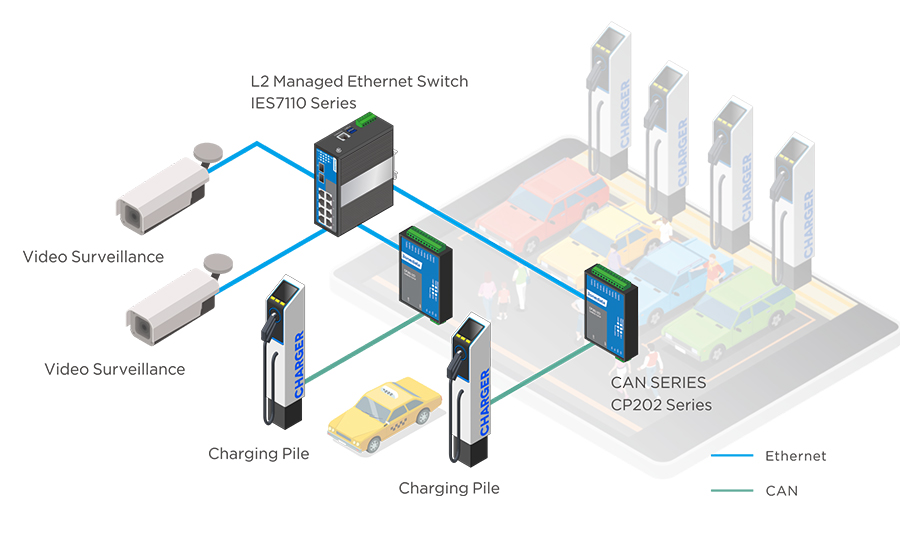 Data Monitoring System & Video Surveillance System for EV Charging Stations
3onedata's Ethernet-based network allows great flexibility and scalability

High data transmission rate supports multi-service access

CAN-to-Ethernet achieves multilevel distributed data acquisition and control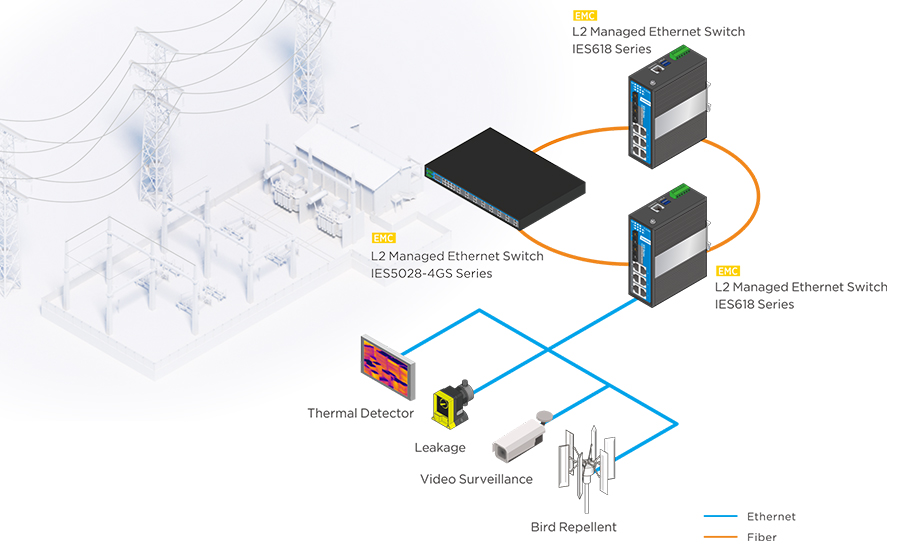 On-line Monitoring System for Transmission Lines
Provides IEC61850-3 approved ring network solution to detect and track the detection and processing in time, ensure the security and reliability of transmission line operation

Maintenance items, contents and time can be determined according to the development and change of various data, improves developer efficiency

Supports long distance communication, promises integrity and usefulness of data that transmitted to the control center

Low power consumption design to meet the power requirement of solar cell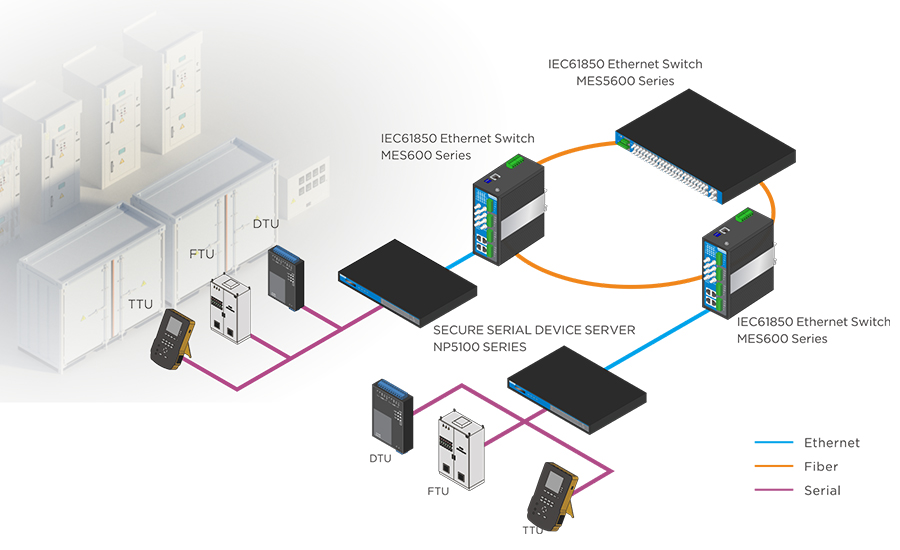 Distribution Automation System
Level 4 EMC immunity ensures critical functions experience no delays or data loss when exposed to various EMI disturbances

QoS is designed to assign priority to critical data on the network

To ensure stable operation of power device, 3onedata's SW-Ring is employed as it supports ultrafast fault recovery within 20 ms
Contact 3onedata expert for any questions or requirements: https://www.3onedata.com/Cantact.html