Parma, May, 23rd, 2023 - 3onedata, a leading supplier of industrial communication solutions, is exhibiting at SPS Italia 2023 with its local distributor KYMA and showing its PROFINET solutions that fulfill a variety of different tasks that require high-speed synchronized communication.
PROFINET is the world's most well-adopted industrial Ethernet solution that can operate in challenging industrial environments and is capable of delivering the speed and precision required by manufacturing plants. 3onedata's PROFINET solution allows different Ethernet-based protocols to coexist within the same infrastructure and enables reliable plant operation in the best possible way.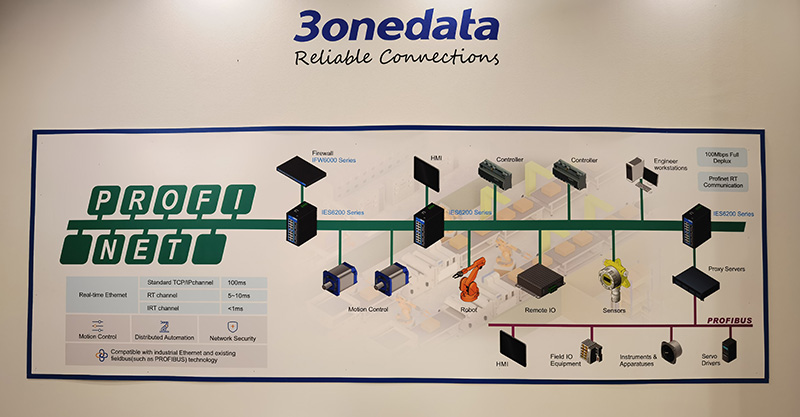 Besides, 3onedata also shows its one-step industrial networking solution in a variety of manufacturing applications. Its full range of products such as PROFINET switch, TSN switch, M12 switch, PoE++ switch, unmanaged switch, security serial device server, Modbus gateway, 4G router are also exhibited at the fair.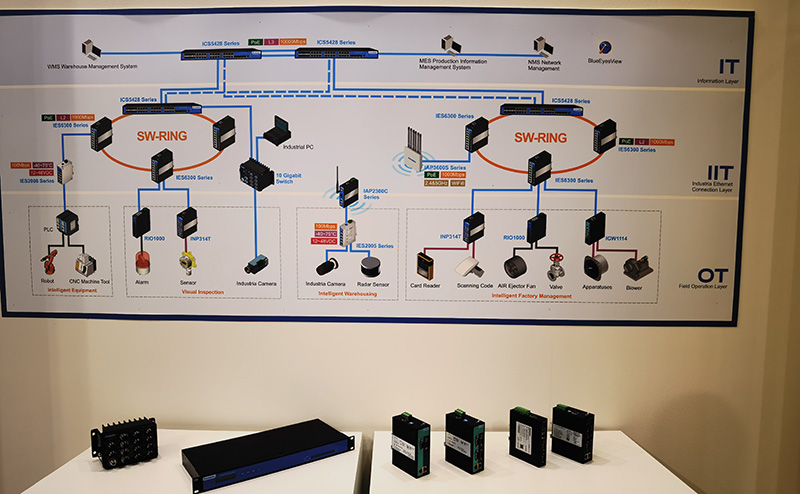 For more excellent product and solution experience, please visit 3onedata's booth.
Date: May 23-25, 2023 09:30 - 18:00
Location: Fiere di Parma
Booth No.: Pavilion 6, Stand A050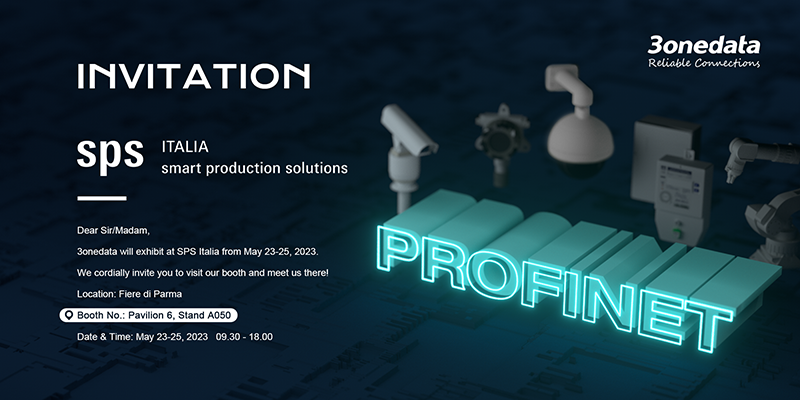 About 3onedata
Headquartered in Shenzhen, founded in 2001, 3onedata has been dedicated to IIoT for 22 years, with rich professional experience of providing industrial communication solution and service for partners and customers worldwide. In 2020, 3onedata became the first IIoT company to be listed on Shanghai Stock Exchange (SSE) STAR Market, a milestone for our sustainable growth and development.
Innovation, Value and Honor are 3onedata's core values, which guide our business strategy and operation. 3onedata attaches great importance to the overall development of the company, with continuous annual investments to ensure innovation in production, R&D and marketing in order to provide more competitive products in the market and support the success of our customers. Total Service System(TSS) is our unique operation model, providing the customer a feeling and experience of total service, which will lead to long-term effective development of 3onedata. From our persistent core values and competence in delivering great performance, we are confident in facing the uncertain future. 3onedata are looking forward to cooperating with you, for mutual benefits, and move forward together, on the way.
Website: www.3onedata.com
LinkedIn: 3onedata
Business Contact:

Mr. Colin Cong

, E-mail: marketing@3onedata.com